CLASSES
CONDITIONING WORKOUTS
The classes combine ballet with body conditioning and stretching techniques for a full-body workout. Currently, the school offers the following classes: Workout Ballet, Floor Barre, Ballet Stretching, Barre Workout and Pointe Work, Barre Workout for Beginners, Ballet Ball Workout (Progressing Ballet Technique) and Ballet for Pregnant Women.
These classes will help students to achieve a sculpted, lean and toned dancer's body and refine their posture. Each class includes a wide variety of exercises that will help to lengthen and stretch the body, to realign the posture, slim the legs, strengthen the core, and tone up all muscles. Combining ballet, Pilates, body conditioning, stretching and ballet-based floor work, these classes will greatly improve the flexibility and the strength and tone all body areas.
Pilates, Alignment -Posture, and Gyrokinesis classes are also offered as complementary Conditioning Workout classes.
---
BALLET CLASSES
Ballet classes for adults
A variety of adult ballet classes is also offered to adult students, such as Ballet classes for beginners, Ballet classes for intermediate students, Ballet classes for advanced students and Professional ballet classes.
For both the children and the adult's classes, private lessons are available upon request, in addition to the group classes. Students are also given the opportunity to join daily Online Classes.
Real Academy of Dance supports our membership base of professional dancers, students and teachers through the knowledge, support and technical expertise of our qualified staff and its social interaction at Workout Retreats, Workshops, Training Courses or Summer Intensive Courses.
Ballet classes for children
Ballet children's program is called Ballet Little Stars. Ballet Little Stars proposes the finest teaching curriculum for classical ballet classes and is committed to encourage and provide for every student the joy and love of dance. Ballet little Stars offers structured classes for children of all abilities, according to the curriculum of the Royal Academy of Dance Syllabus (RAD), an award-winning organization, world-leader in dance education and training and recognized internationally as the highest standard of teaching and learning.
Ballet Little Stars motivates and rewards students by training and preparing them for an internationally recognized portfolio of RAD exams and assessments. Admission to ballet classes is required for children older than 7 years old who are invited to pass an entry demonstration. Directed and staffed by RAD trained and certified teachers and professional dancers with experience in dance teaching, Ballet Little Stars is committed to provide students with professional excellence in the teaching of classical ballet.
---
ROYAL ACADEMY OF DANCE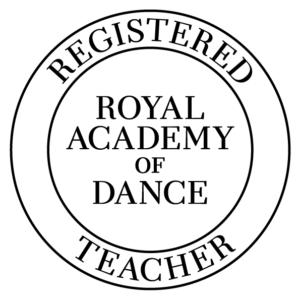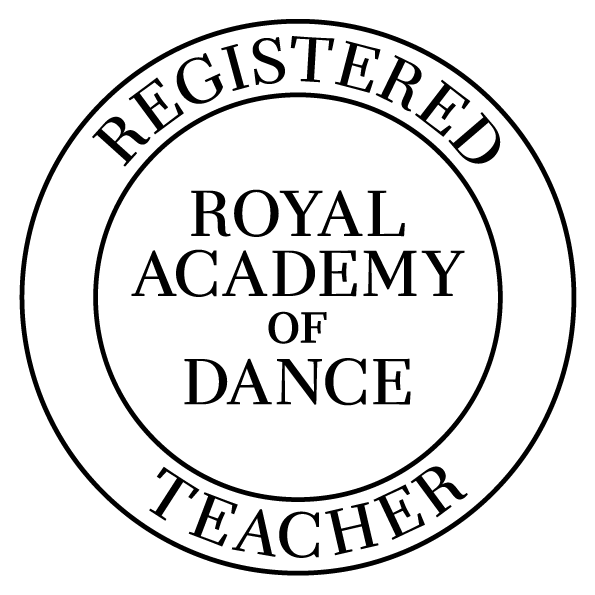 Our ballet classes are based on the Royal Academy of Dance Syllabus (RAD), one of the world's most influential dance education and training organisations. RAD promotes knowledge, understanding and practice of dance internationally. It aims to be recognised internationally for the highest standards of teaching and learning, as a leader in continuing professional development in dance.
RAD Registered Teachers are committed to promote dance quality, safety and professionalism. They are required to complete a Continual Personal Development (CPD) each year which ensures teachers to be fully up to date with the very latest teaching methods and technical knowledge.
Real Academy of Dance provides students a progressive structure for learning and achievement in dance. Structured and progressive classes will be offered for children starting from 3 ½ years old and continuing with the Graded syllabus (Pre-Primary in Dance, Primary in Dance and Grades 1-8), followed by the Vocational Graded syllabus (Intermediate Foundation, Intermediate, Advance Foundation, Advanced I, Advanced 2, Solo Seal) and Discovering Repertoire.
The school encourages and rewards students by training and presenting them to an internationally recognized portfolio of RAD exams and assessments. Students will be able to enter RAD exams and assessments designed to reward student's engagement and participation in classes.
Real Academy of Dance adheres to the RAD Code of Professional Practice which outlines an ethos of integrity, competence and professionalism. All information about our student's personal data will be collected in accordance with the General Data Protection Regulation (GDPR).
---
REAL ACADEMY OF GYM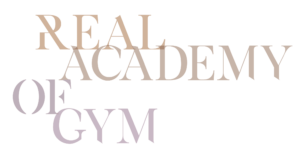 Committed to offer the highest quality of ballet classes, the school so offers aesthetic gymnastic classes for adults and children. These classes help students to achieve better flexibility and strength needed to ballet classes.
Real Academy of Gym, gymnastics club admitted in the National Federation of Luxembourg in 2023 (workout ballet Asbl) intends to offer younger gymnasts a competitive program and training allowing them to participate in national gymnastics competitions and public presentations.