TEAM
ABOUT
Maria Ana studied ballet at the Lisbon National Conservatory of Dance and completed her career as a professional dancer and ballet teacher with the Royal Academy of Dance (RAD), a London-based dance education and training organisation, with an emphasis on English ballet classical technique.
She is a registered teacher in Ballet Teaching Studies (RAD) and a certified teacher in Progressing Ballet Technique (RAD). Being a qualified teacher with the Royal Academy of Dance (RAD) and The Imperial Society of Teachers of Dancing (ISTD), an international dance teaching and examination board based in London, she can apply for her students to participate in the RAD exams, assessments and awards.
Since 2003 Maria Ana has been teaching ballet at several schools in Germany and Luxembourg and she is the founder and manager of Real Academy of Dance (previously, Workout Ballet School), a dance school in Luxembourg. There she teaches classical dance and workout ballet in five languages to children and adults of all levels and abilities.
Committed to offer the highest level of classical ballet teaching to her students, Maria Ana regularly attends professional ballet classes in Luxembourg and in Germany. As a qualified teacher, she also frequently participates in Continual Personal Development (CPD) classes with RAD professional classical ballet training.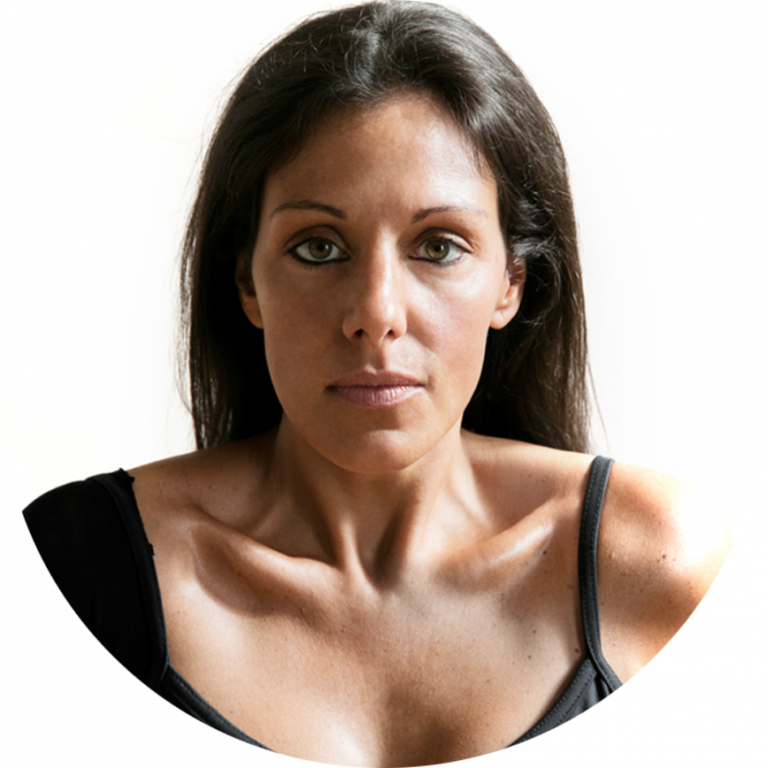 Maria Ana Real Geraldo Dias
Principal Teacher and Manager
Qualification and degrees
– Registered teacher of the Royal Academy of Dance, Certificate in Ballet Teaching Studies, Royal Academy of Dance, London (England), 2021
– Ballet Teaching Studies, Royal Academy of Dance, Faculty of Education, London (England) 2018 – 2020
– Certification in PILATES MAT, Pilates certified Teacher, Luxembourg (Luxembourg), 2020
– Certification in Progressing Ballet Technique RAD, London (England), 2019
– Vocational Graded Examinations in Classical Ballet, Awarded with Distinction, Royal Academy of Dance, London (England), 2004
– National Conservatory of Dance, Lisbon (Portugal), 1994 – 1997
Professional Activities
– Principal teacher and manager of Real Academy of Dance, (Workout Ballet ASBL), Luxembourg (Luxembourg), present
– Principal teacher and manager of Workout Ballet School, Luxembourg (Luxembourg), 2014 – 2020
– Ballet teacher, Luxembourg (Luxembourg), 2014 – present
– Ballet teacher, Bremen (Deutschland), 2003 – 2005
– Lawyer since 2009 and Managing Partner at REAL, Avocats à la Cour, since 2015
Languages: English, German, French, Portuguese and Luxembourgish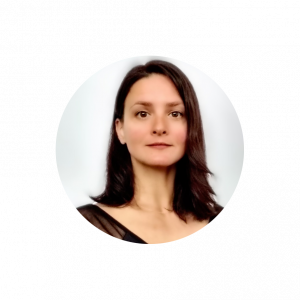 Susanne Wessel
Professional Dancer and Guest Teacher
Qualifications and degrees
– Certification in Progressing Ballet Technique, 2019
– Certificated Trainer for Pilates and Yoga, AHAB Akademie 2017
– Certificated Nutritionist, BTB 2015
Professional Activities
– Ballet Teacher and jazz Teacher at École régionale de musique de la ville de Dudelange
– Ballet teacher, modern Dance, Jazz dance, Yoga teacher, Pilates teacher at Tanzstudio Wacht, 2016 – present
– Dancer at Theater Trier, 2007- 2015
Languages: English and German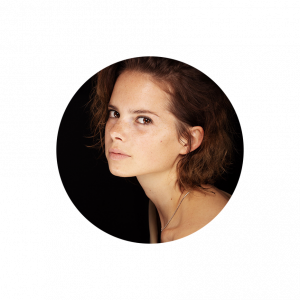 Annick Schadeck
Professional Dancer and Guest Teacher
Qualifications and degrees
– Certified Gyrotonic Trainer
Professional Activities
– Dancer at Semperoper Dresden, Ballets Jazz de Montréal, Tanzcompany Innsbruck, Ballet Preljocaj, Friedrichstadtpalast Berlin, Lido Paris, Donlon Dance Collective, GM Ballet, Zhukov Dance Theatre, Salon K, Deutsche Oper Berlin
– Ballet, Contemporary and Jazz Dance teacher at Conservatoire de la ville de Luxembourg, Conservatoire du Nord, Ecole de Musique d'Echternach, Centre chorégraphique du Luxembourg (TROIS-C-L), Deutsche Oper Berlin
– Choreographer since 2014 in Luxembourg and abroad for various projects in Theatre, Film and Event
Languages: Luxembourgish, English, German and French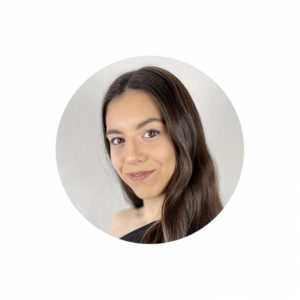 Sofía Binetti
Professional Dancer and Teacher
Qualification and degrees
– Contemporary dance performer, Arte XXI – Contemporary Dance Academy, Buenos Aires, Argentina, 2016 – 2018
– Certified Pilates MAT and Reformer Instructor
Professional Activities
– Contemporary dance performer: Entropía (2019); Leit Motiv (2018); La imposibilidad de detenerse (2018-2019), Buenos Aires, Argentina
– Pilates Reformer Instructor, Buenos Aires, Argentina (2018 – 2019)
– Ballet teacher, Luxembourg (2020-present)
– Pilates and Stretching Instructor, Luxembourg (2019-present)
Languages: Spanish, English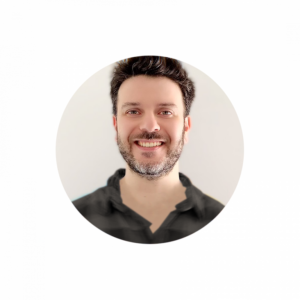 Gino Abet
Professional Dancer and Guest Teacher
Qualification and degrees
– Classical professional ballet degree, Centro Studi Danza Classica, Loredana Boffa, Italy, Napoli, 1999
– Centro Regionale della Danza Lyceum di Mara Fusco
– Professional studies at Teatro San Carlo, Italy, Napoli
– Accademia Nazionale di Montecarlo, Marika Bresobrasowa
Professional Activities
– Professional dancer at Compagnia II Balletto del Centro, Alba Buonandi, at Compagnia I Protagonisti, Monica Moraldo, and at Balletto del Centro, Italy, Napoli
– Soloist for 3 seasons at the Staatstheater Braunschweig, Germany
– Guest dancer at various theatres (Theater Krefeld-Monchengladbach – Robert North/US-, Staatstheater Cottbus, Oper am Rhein Dusseldorf, Theater Duisburg, Aalto Theater Essen), professional tour experience in China and South-Africa
– Ballet and modern teacher in several schools in Germany and Italy
Languages: Italian, English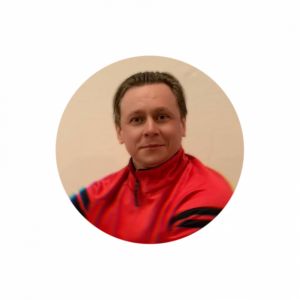 Dmitri Domojirov
Maître de ballet, Professional Dancer and Teacher
Qualification and degrees
– Dance Academy, Perm (Russie) (M. Lev Asauliak),1985-1990
– Dance Academy, Ufa (Russie) (M. ScialmiTeregulov), 1991-1993
– Certificat d'Aptitude de Professeur de danse classique Lyon (France), 2015
– Diplôme d'Etat de Professeur de Danse, Nancy (France) (D.E.), 2006
– Chevalier de l'Ordre des Arts et des Lettres, 2007
– Dance Academy, Ufa (Russie), 1993
– Lauréat of several dance festivals and concours de danse classique internationales, 1991-1993
Professional Activities
– Ballet teacher at Conservatoire de Luxembourg
– Coordinator, Head of Dance department and ballet teacher at conservatoire de Valence, 2016
– Director and Teacher at école de danse Ballerina (Saint Max), 2013-2016
– Ballet teacher at Conservatoire de Nancy, 2015
– Principal soloist at Centre Chorégraphique National (CCN) Ballet de Lorraine (France), 2001-2016
– Teacher (Forsyth technique) at Conservatoire de Nancy, 2008
– Maître de ballet at CCN Ballet de Lorraine (France), 2010-2012
– Assistant Choréographer, Karole Armitage, Orphée et Eurydice, Naples, 2003
– Principal soloist at National dance theater, Turin (Italy), Loredana Furno, at Caire Opera House (Egypt), at National theater, Sverdlovsk (Russia), at National Theater, Ufa (Russia), at Bolchoï National Theater (Russia) (M. Grigorovitch), 1992-2001
– Ballet teacher at ballet school « Sacoura » à Nagoya (Japan), 1993
Languages: Russian, French, Italian, English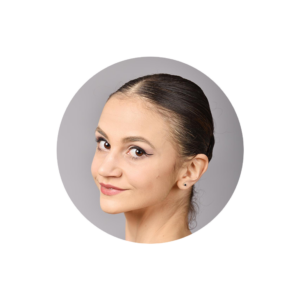 Natalia-Maria Cimpeanu
Professional Dancer and Guest Teacher
Qualification and degrees
– BA Hons Ballet Education, Royal Academy of Dance, London 2018
– Licentiate of the Royal Academy of Dance, London 2018
– Associate Member of the Royal Academy of Dance with Registered Teacher Status 2018-present
Professional Activities
– Professional dancer at the National Opera and Ballet Oleg Danovski, Romania 2019-present
– Professional dancer at Rousse State Opera and Ballet, Bulgaria 2019
– Collaborations with other theatres (Ballet Cymru, Birmingham Royal Ballet, Ballet Classique de Paris, Classic Ballet UK), professional tour experience in France, Germany, Luxembourg, Austria and the UK
– Ballet and contemporary teacher in several schools in the UK and Romania including: The Royal Academy of Dance School, Thomas's Battersea Day Schools, Acton Ballet School, Chelsea Ballet School, South Sutton Ballet School, Sophia Leong Dance Academy
Languages: Romanian, English, French, German